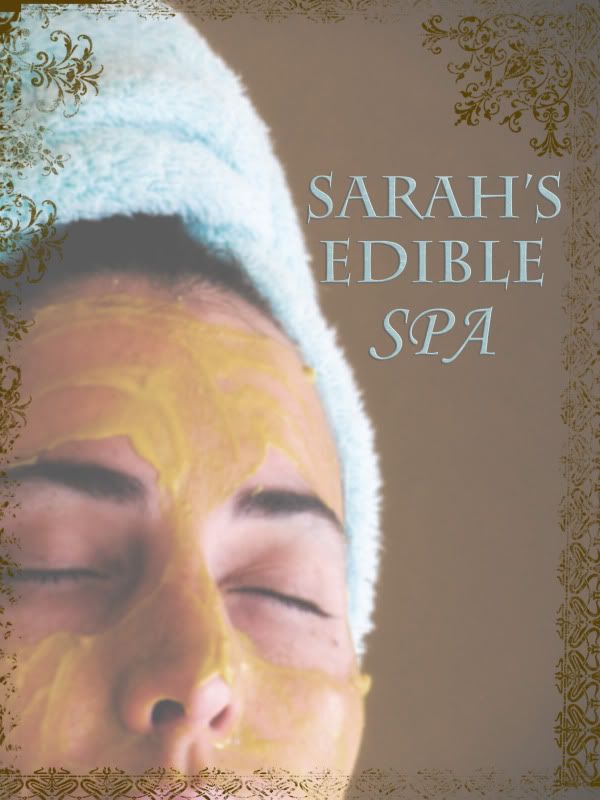 This weeks edible spa is all about the coffee. I'm torn with this one as it reminds me of the time when I worked many an hour at Starbucks and went home reeking of ground coffee. Most people think this is the most heavenly smell on earth, and don't get me wrong I like the smell of coffee. But when you are touching it, making it, sitting in it over 8 hours it becomes a different fragrance. It permeates everything and I had to wash my work clothes separately as to not infect the other clothes.
So while I loved the effects of using coffee for my spa day, it does remind me of the times when I'd stop to run errands after work and people would say "why does it smell like coffee?" when I'm standing 10 feet away.
We all know coffee and it's priceless stimulating effect when we drink it, but it has slightly similar effects on skin. The caffeine is supposed to stimulate circulation and I've even read that it will help with unsightly cellulite. I'm not really buying all that, but you can certainly try. I have 2 favorite ways to use coffee; in my hair and as a foot scrub. For my hair I use cooled left over coffee (no one wants to drink it anyway). After I shampoo I pour the coffee into my hair, let it sit for a minute, then rinse thoroughly and condition.
WARNING
do not do this for color treated hair! Everyone else it will leave your hair very shiny.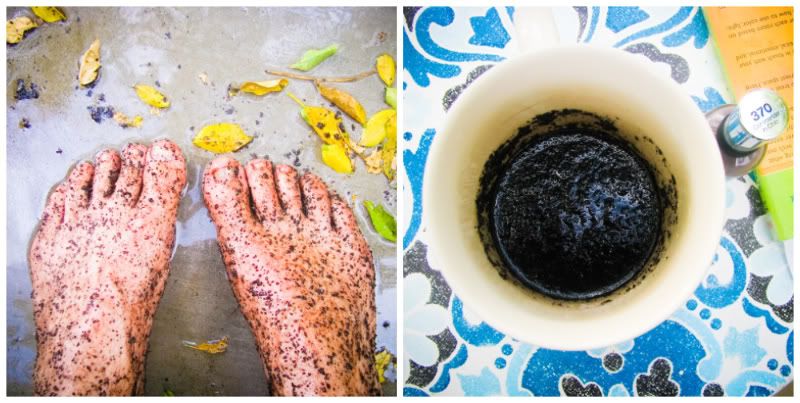 A coffee foot scrub is a perfect perk to the day. Warning, you will want a nice cup coffee while doing this as the smell of your feet will tempt you. This scrub left my feet very soft and it feels good after you've been standing all day.
Coffee Foot Scrub
1/4 cup ground coffee (before you make your coffee, not the leftovers)
1/4 cup olive oil or coconut oil
dash of vanilla extract **optional
In a small bowl combine all ingredients. The vanilla just makes it smell more like a coffee treat, but is optional. After this is mixed together I recommend going out side to scrub your little toes. It's just easier to clean up. It will leave an oily residue on your tub that can be slippery. Massage your feet with the scrub, then little sit on your feet for a few minutes before you clean it off.
Even though these treatments left me feeling like I was back in the Starbucks trenches, I'll keep using them for how lovely they are to my hair and toes. I hope you enjoy a nice caffeinated spa day!