Another month of food magazine love is upon us. I decided to post monthly about my adoration for cooking from magazines, and hoped that others would join along. It's hard to rope others into a game with so much going on, but I'm still here and so is Maranda from
Jolts and Jollies
. She is so lovely to play along with all of her
distractions
,
challenges
, and such. She was even sweet enough to grant this little site an award (we'll get to that later).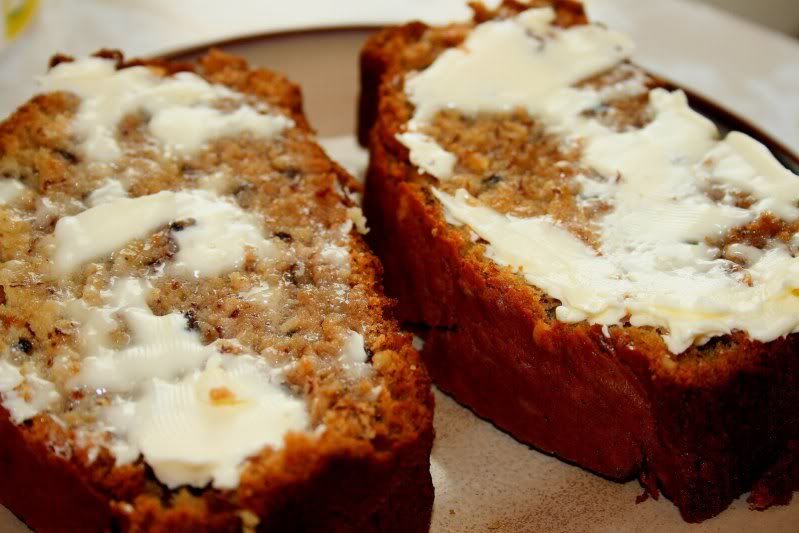 Photo Source - Maranda, Jolts and Jollies

This is wonderful banana bread that Maranda posted
here
. It's an adaptation from a Cooking Light recipe and I will tell you from personal experience that this is heavenly. I am a very fussy banana bread person. I like my bread light, fruity and not that weird dull brown taste that so many have. I tried this recipe exactly as posted and it was perfect. I had every intention of making it gluten free, but was in hurry. I was sad my love didn't get any, but the kids ate nearly the entire loaf in one day.
Maranda's next food magazine recipe is also from Cooking Light, and ever since I first saw it I can't stop thinking about it.
Photo Source - Maranda, Jolts and Jollies

Espresso-Walnut Cake
. Ummm, do I need to say more? Everything that is delicious in life, all in one beautiful cake. I'm making this the next time my Starbucks girls come over for coffee.
My
subscription month is a bag of mixed nuts. I just received my Food Network Magazine about a week later than it's been out. I'm super excited to dive in to what looks like amazing potato salads and summer fare. I'm just sad it wasn't in time to share.
My other tries were also, shall we say interesting. First up,
Apple Tarragon Granita
from Food Network mag, June.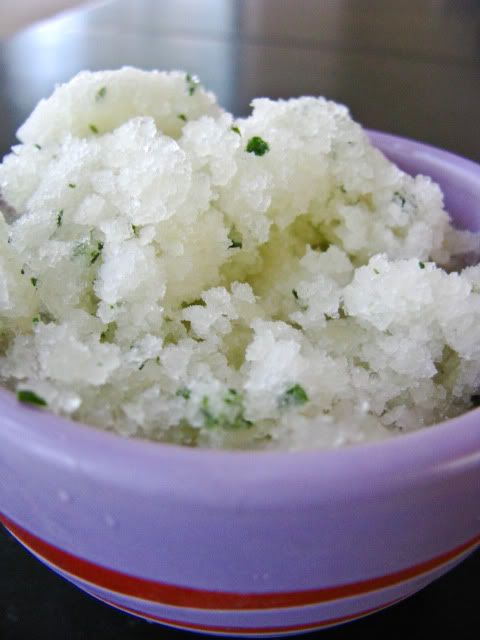 It is most definitely apple and unmistakably tarragon. If you are not a friend of either one of those, this is not for you. Tarragon is sweet and licorice like, and in this, very prominent. I enjoyed this but would cut back the sugar just a bit next time.
I tried another granita as well (it's hot here). This one was from Everyday Food July/August Banana ice, page 132. Of course in true EDFM fashion I cannot find it online.
I almost hate to review a recipe that I drastically change, but I'm gonna. For some reason it is impossible for me to remember every item at the grocery store. Even with a list. Oranges are notoriously bumped off. With no oranges coming home with me I decided to make this with some fruit I had near the end of their short sweet lives. I used one peach and one mango, pureed in place of the orange juice.
This was refreshing. Not too over the top with banana, just a nice tropical delight. The recipe suggests serving with some lemon-lime soda and that would be so spot on with this.
My last and oh so unsuccessful try was also from the June Food Network Magazine. I tried the
Black-eyed Pea-basmati salad
. Ok it got great reviews online, but I did not like it at all. I thought the mustard was very over powering.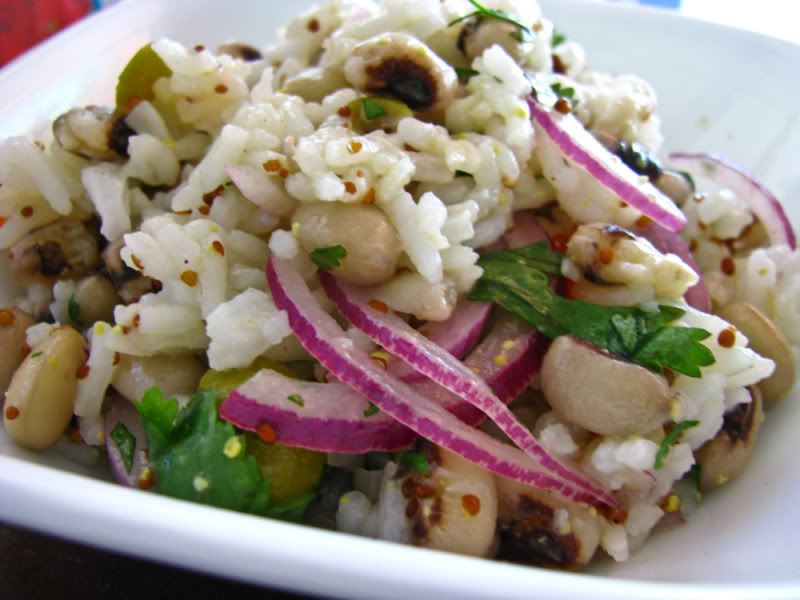 I think with less mustard and vinegar it would be good. Maybe it's just me, maybe I'm just not a lover of the mustard. Sorry mustard.
Since I hate leaving you with, "look what I didn't like eating" I'm going to leave with you my favorite salads of all time.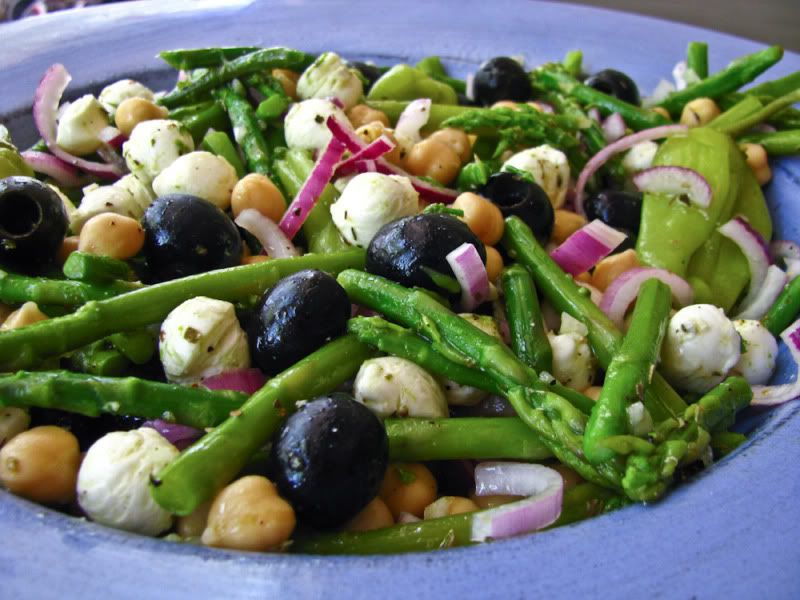 This is from a Cooking Light magazine December 2000. It's an
antipasto bowl
salad that I have been using since, December 2000 I guess.
I made this for my clients when I had my personal chef business and everyone I've made it for loves it. It's so versatile to change with whatever veg you have on hand. As you can see for my lunch today I made some adjustments to what I had and it is still delicious.
The only ingredients I refuse to swap out are olives, pepperoncini peppers, and mozzarella cheese. This salad is a great first course, it's good to bring to a pot luck, or for any pic nic party.
Now we can talk about this award. Maranda awarded my little blog here the substance award. I'm so very honored and thankful that the blogging world is full of genuinely nice folks. Thank you so much Mrs.
Jolts and Jollies
, it's always a pleasure playing along with you.
The Rules:
~ Thank the blogger who awarded it to you.
~ Sum up your blogging philosophy, motivation, and experience using five words.
~ Pass it on to 10 other blogs which you feel have real substance.
Oh they only want me to sum up this place in five words. I'm a very wordy person, but here goes:
Licking sweet bowls of life
.
I don't have 10 for my list, but I'm fond of so many out there that I don't even know where to begin. These are a small handful of the wonderful sites out there that inspire me so often to be of substance:
Chef Wanabe
The Baking Beauties
Fish Food
Silver Strands
Honey and Jam
Arian Armstrong
Again a huge thank you to Maranda (be checking your mail in about a week!!) and if anyone would like to join in the fun, don't hesitate to email me with your food magazine love.
Stay tuned this week it's
UNCLE SAM
week. I will fill you in tomorrow!