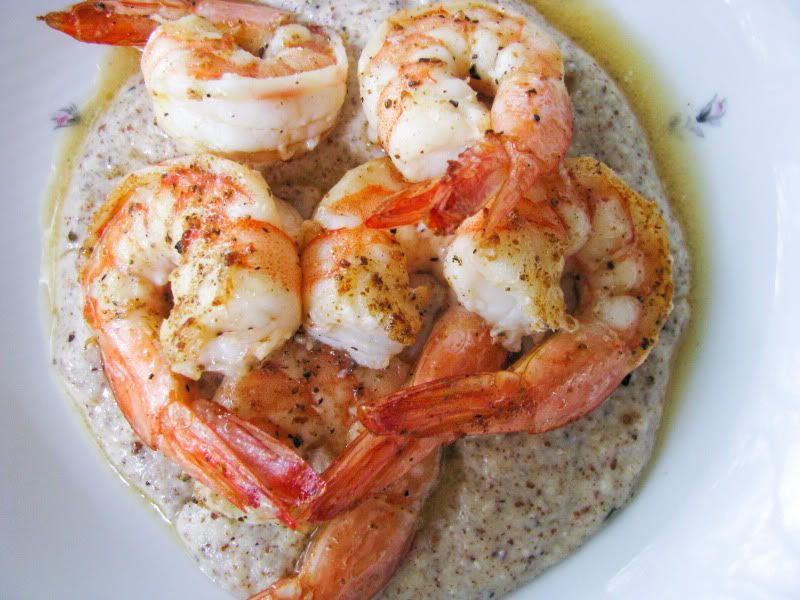 Every now and then I wonder where all the love went in the world. I'm saddened by all the darkness that has crept in and taken over. Then out of nowhere I'm reminded that love is still out there. That love can endure, and perhaps even win.
When something is created out of love, it simply cannot be contained. The love pours out of this thing, a contagious spilling of joy. When it's genuine it cannot be restrained, and love begins to creep across every thought, and the darkness has no place.
I've read the
Gluten Free Girl
for some time now. It was a realistic stop on the way to cooking gluten free. I read her when she was cooking alone in her kitchen. I read as she met the chef and their dance together as husband and wife. I read as they had a baby, held their breath during her surgery, moved to a little island, and published a book. I was drawn to her love of finding life, and continued to be pulled in by their love for feeding people. I jumped at the chance to have a couple recipes early, to make them, taste them, post them and help promote the book. Low and behold Amazon was actually early with a release and the book was at my door days before the post was due.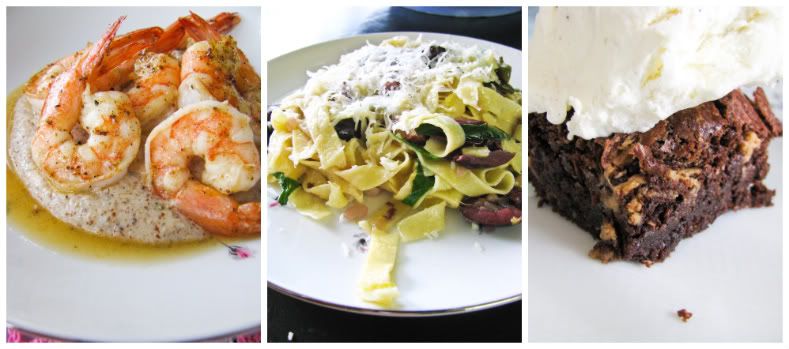 This book is so full of love of food, love for each other, and love of life, that it is hard to put down. The recipes radiate of this dedication to feed each other and all who come to their table hungry. Whether it be hungry for a good story, or a nice juicy pork belly, the Gluten Free Girl and the Chef are happy to fill you up.
This book is not just for those seeking elegance and nourishment from their gluten free diet. This book is filled to the brim with stories of how they met, excellent ideas, the freshest seasonal foods, and insight on how to cook like an experienced chef.
Some of the recipes feel over my head, but then I remembered . . . I just made
FRESH GLUTEN FREE PASTA
this weekend. All thanks to the Gluten Free Girl, the Chef and this book.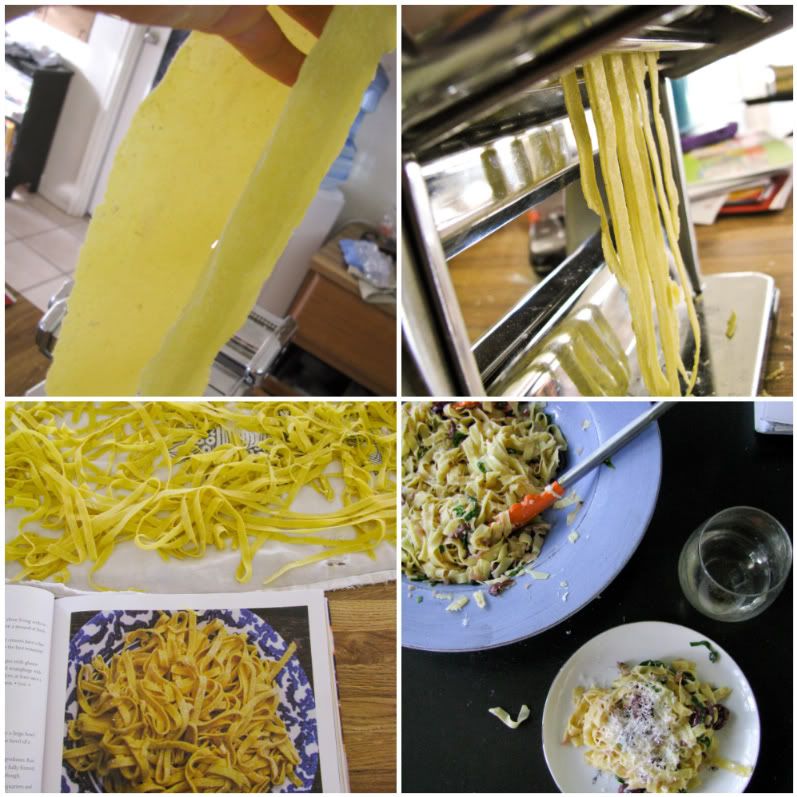 I made some
regular fresh pasta
this weekend, just to have a feel of what it's like to make pasta at home. Talk about feeling empowered. Even if you don't have a pasta maker I highly recommend jumping in and making fresh pasta. It connects you to what is ideal about pasta and it really is not that hard. Fresh pasta is in a league of it's own. Keep in mind I have just eaten regular fresh pasta, the gluten free version was up against some tough competition. It was far beyond my expectations. The leftovers were even delicious, a feat that defies the nature of gluten free pasta.
I was nervous. I fully expected the dough to fall to pieces. Without gluten to give it the elastic structure how would it withstand a pasta maker? It was firm, smooth and easy to use. Paired with the recipe on page 58 - Pasta with anchovies and Lemons dinner was exceptional. The Gluten Free Girl has mentioned eating the fresh pasta at least once a week. At first I thought that was a lofty dinner only found in the kitchen of a chef, but this is so much more realistic to me now.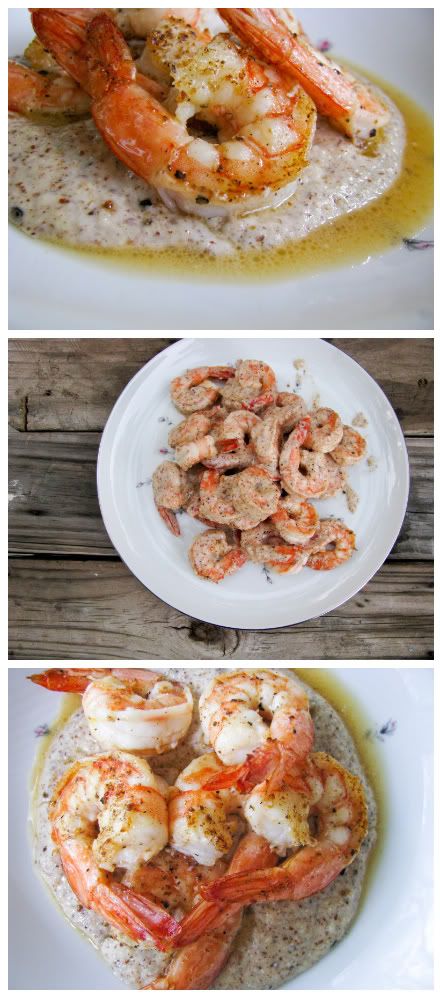 Want another impossible turned realistic? How about an appetizer so delicious that you cannot stop at just one, in under 30 minutes? The story with this little dish is also cute. The boyfriend meeting the best friend, and swimming in sauce. Seared Shrimp with Garlic-Almond Sauce p. 195 is amazing. It's stunning and unexpected and a cinch to make. The almonds play with the sweetness of the shrimp while the garlic brings this dish up to irresistible status. I made this twice, the first time for the kids tossing the shrimp in the sauce to make sure they tried it. The second time as the book suggested serving the shrimp on top for a picture perfect presentation. The next time someone comes for dinner this is what they will be greeted with. I will be loved.
Because every love story is best with a happy ending, a sweet treat. Chocolate-Peanut Butter Brownies p. 261 is just the rich and happy ending I needed. These babies are rich and dark. This is not a brownie that blends in to the background. This is a brownie for the pure of heart. We are not the biggest brownie eaters around here, but we know a good one when we eat it and these are exceptional.
I hope you give this new cookbook a peek. It really is a great love story, and a wonderful painting of how a professional chef brings a new spark to the home kitchen.
Thank you Shauna and Danny for giving me a sneak peek. Thank you for sharing your love with everyone so freely. You truly can taste the love with each bite.