I've been all stressed. Well, as stressed as I get. I was so worried about not having a thing to post. Worried that there was dead air left on this sweet little blog I do adore. Then I stopped and realized that this is not my job, this is where everything that is sweet is shared. I needed to relax.
I mean honestly will anyone die, not eat, or genuinely care that much if I didn't get a post in for a week? Why was I putting all this stress on myself for missing my little
Subscription Justification
nonsense? I decided to stop and ask myself one simple question - why do I have this blog?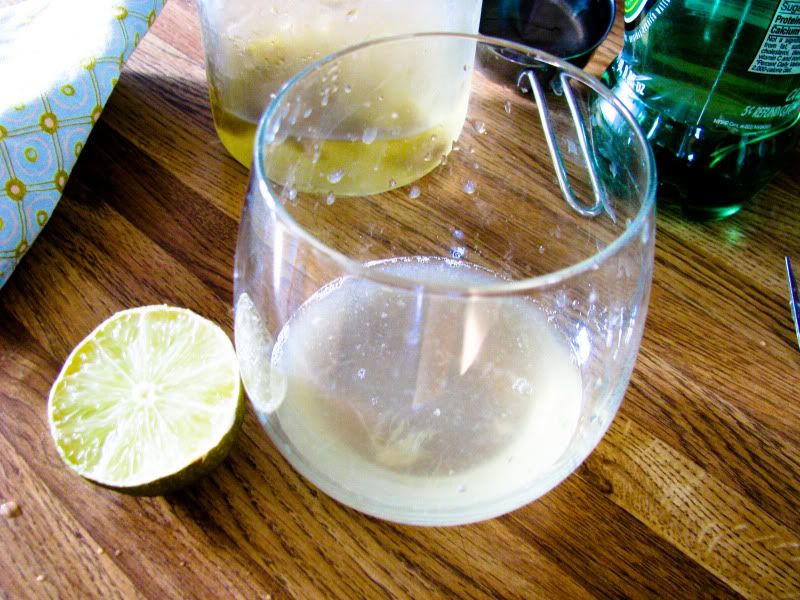 It's not like this space started as a food blog. It's not like I intended to actually maintain this space. It just grew on me as I suppose one does when they begin typing and sharing and making and listening.
I've found such inspiration from others blogs that I think I just like being a part of it. Hoping that maybe someone will stumble upon something they never thought of, or that their family will love. Food bloggers seem like some of the nicest people out there and it's comforting to be in a community by sitting behind a screen. The comments drive me, the hits drive me. For some inexplicable reason it makes a blogger shine.
I write this blog to get so many things out of my head and on something more concrete. I like writing, and writing about food is soothing. It let's me write about all the nooks and crannies of my life with this veil of ingredients over it.
I've found myself searching for challenges through this space. I've set myself up goals to reach just so I have something new and fresh to post about. I think a part of me misses school and all the new things to learn that by way of a blog I try to extend my knowledge.
It's not a monetary thing here. Sure, everyone has dreams of making a living from this thing called blogging, why wouldn't you? Those scenarios are a dime a dozen and that isn't what really drives me. Well, I guess in full disclosure there are contests that I
will
enter and
have
entered that have given me some gain, but again I think it's the challenge that draws me in. Ok, and maybe in my head I think "gee wouldn't it be nice to actually get some cash from baking, snapping and typing away. My little Corrolla is a little cramped with the small tribe." But this is my small slice of internet to use as whatever creative outlet I choose.
And right now I choose to sit back, not worry, and sip away all the stressful bits of life with a ginger lime fizzy drink.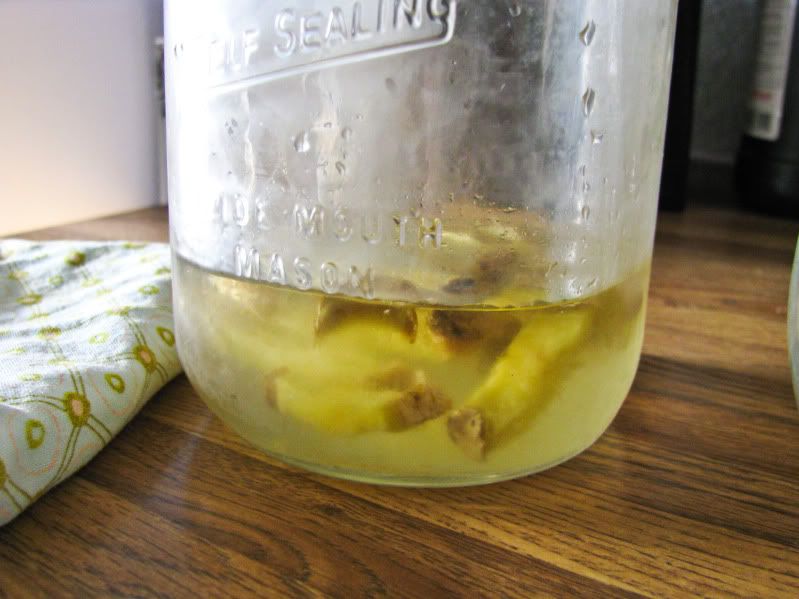 This drink starts out with a super simple ginger simple syrup. I'm sure you can find numerous uses for this - sweeten your iced tea, add to pureed peaches and place in your ice cream maker, even mixed in greek yogurt. I love ginger and can eat the little candied pieces straight from the jar. It packs a punch, but it's actually very good for settle a queasy stomach.
Ginger Simple Syrup
1 cup sugar
1 1/2 cups water
3 inch knob of ginger sliced thin
Add all ingredients to a small sauce pan and heat over medium heat stirring to dissolve all the sugar. I turn it to low and leave it on the stove to steep for a couple of hours. Add it to a container with a lid and keep in the refrigerator to use for one week.
Lime Ginger Fizz
This makes one drink
Juice of half a lime (about 1 Tabelspoon)
1/4 cup ginger simple syrup
1 1/2 - 2 cups sparkling water
1/2 cup ice
Add all ingredients to a glass and mix well. If you would like add a wee bit of dark rum, you would have an absolutely delicious Dark and Stormy. In case you were curious, gin is not too shabby either (we were experimenting).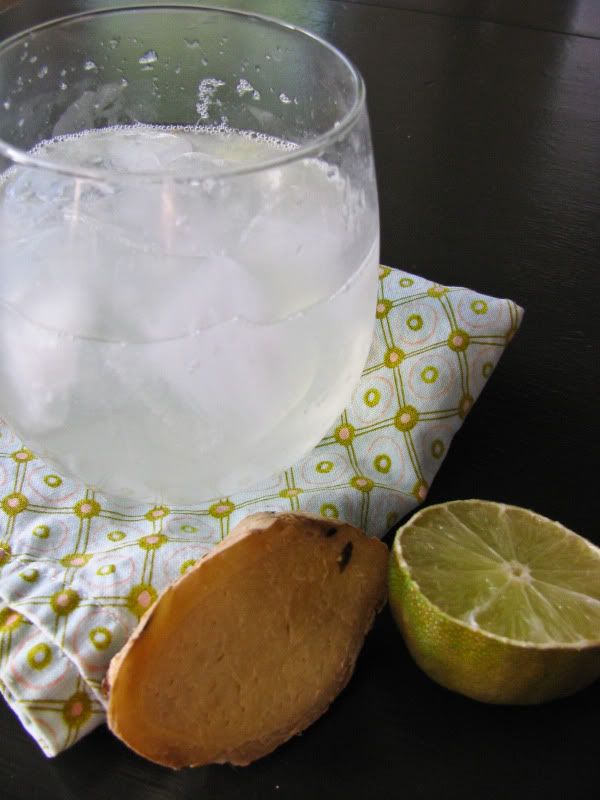 Sit back relax, and sip slowly. It's just a blog.
For all those quietly weeping that an episode of Subscription justification was missed, don't worry,
Miss Maranda
is on it. I just read one
almighty recipe
that she made this month from a magazine. This looks like one recipe that you should not pass go, do not collect $200, but make this recipe today if it's the last thing you do. Not only that, but it makes the best use of a banana that's seen better times.
Also, Foodnetwork magazine has the best insert this month around. All after school snacks that go way beyond the basics. If anyone has made anything from a magazine let me know in the comments. I love reading about recipes I may have dog eared, or perhaps overlooked.
If you have a blog, why do you blog? If you don't have a blog, why not?