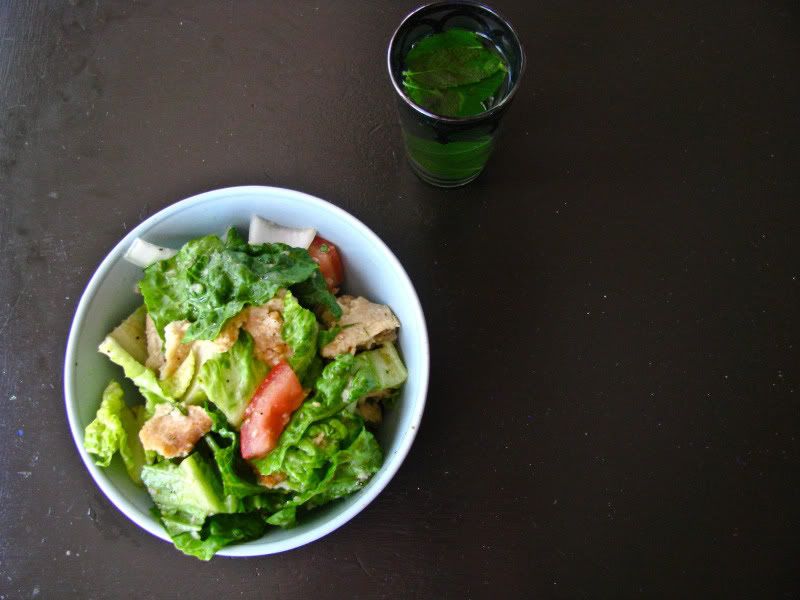 I've been a tinkering with my blog a bit, waving the magic html wand over Life Is Still Sweet. WOOSH and we now have some new navigation tabs, some cool and calm colors, and a new header. Well, I wish it was just woosh and things were all done, but I am still not yet done with the recipe index page. That will take just as much time as it takes me to change some simple html, but soon it will be ready.
To end our week of waving the magic wand
over my new favorite dinner
I have some ideas for leftover pitas. That term is very rare around here because they are eaten up so quick, but every now and then a way ward pita is forgotten and begging to be used.
For my stuffed pitas I did make my own pitas; a gluten free version and a regular version. I will be honest here and tell you that the regular version leaves you with a much better leftover, but that is not new news to those of you who are gluten free. Gluten free as a leftover is a bit difficult. I have some thoughts with how to deal with these leftovers. If your pitas happen to contain gluten, as many a good pita does, these practices would work just as well.
I like to reheat a lot of gluten free items in the oven. I think the dry heat helps bring these pitas and other goodies back to life. To make a delicious crouton melt a couple tablepsoons of butter in a small saucepan with a crushed garlic clove. Brush on top of the pita before you put it into a 350º oven. Reheat pita for 4-5 minutes. Brush with more garlic butter and sprinkle with grated Parmesan cheese and chopped herbs. This makes a great garlic flat bread, or you could toast it up more, break it up and you have croutons.
Leftover pitas make the perfect base for pizzas. Top with your favorite toppings and place in a 400º oven until your items are melted and heated. The kids love to make their own, and I don't have to deal with making more dough.
When all hope is lost, freeze it and use it for bread crumbs. Then you will always be prepared for meatballs, and making a nice crust on chicken tenders or fish.
If you've never had Fattoush before I highly recommend making extra pitas just to have Fattoush the next day. My recipe is very simplified and a I like to add lettuce to stretch it out. Fattoush is a Lebanese dish of toasted pitas, herbs, tomatoes, cucumbers, and lemon dressing. It lends itself to interpretation and I don't think you could mess this up if you tried. It typically has Sumac in it, but I have yet to integrate this spice into my cooking. Instead I use Chaat masala which I first learned about from
Monica Bhide
. It too has a lemony fresh taste, but there is a unique earthiness to it that is almost addicting.
Fattoush
Serves 2 as a side salad or one big ole meal salad
2 pitas (a bit toasted or stale*)
1-2 ripe tomatoes
1/2 cucumber roughly chopped
1/2 small onion roughly chopped, rinsed under cool water
1 Tblspn mint leaves chopped
1/2 small romaine heart chopped
Juice of one lemon (about 2-3 Tblspns)
1 large or 2 small garlic cloves made into a paste with small pinch of salt
1/4 tspn chaat masala
1/4 cup olive oil
pepper
In a small bowl add the lemon juice and garlic and let it sit while you chop the vegetables.Tear the pitas into smaller 2 inch pieces. Add the vegetables and pitas to a large bowl. Whisk in the olive oil to the lemon juice and garlic. Add pepper and taste to see if it needs more salt. Pour the dressing over the pita and veggies. Toss lightly with your hands to coat. Enjoy.
* If your pitas are super stale (as mine were because they were also a bit over done) just soak them in a small amount of water for a few minutes. Squeeze out the water from the pitas and discard.
I hope you enjoy the makeover of my humble little spot on the internet, and my humble meal that I love so much. I look forward to so much more to come by way of this here blog and more intriguing meals. Is anyone out there making over anything; a house, their wardrobe, leftovers, blogs, resume?